The Directory
What is The Directory?
The Directory is an Excel-based document containing high-level information about National Clinical Audits (NCAs), Clinical Outcome Review Programmes (enquiries) and other national quality improvement projects that plan to run during the forthcoming financial year, as well as those that ran during previous financial years.
How can The Directory help you?
Healthcare Service Providers may find The Directory useful when preparing their Quality Accounts.  The Directory aims to provide a quick, one-stop, high-level source of information.
Where does The Directory information derive from?
The information included in The Directory is supplied by the project Providers.  If you have specific project queries, please contact the Provider project manager via the details provided within The Directory.
Further information on NCAPOP published reports, recommendations and infographics are available for download, in single point of reference documents, on the HQIP 'NHS Trusts' web page here.
What The Directory doesn't provide
The Directory is not a comprehensive and detailed portal.  It is not meant to replace detailed drill-down and situation specific information that can be found on project Provider websites.  It is not a living dynamic document and requires manual updates (& for this reason may not be fully up-to-date at a given point in time).
Provider survey
If you are a Provider of a national clinical audit, enquiry, or other national quality improvement project and would like a programme to be included in The Directory, or to have an existing listing revised, please complete the survey using this link.
Current version of The Directory
If the version of The Directory below does not upload on your machine, please refresh your web browser by clearing the history or cache in the first instance.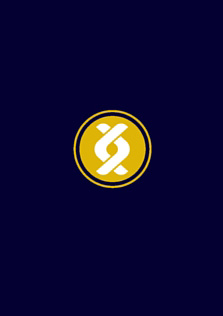 FAQs for The Directory
This information is available within The Directory.

The current health & social care settings provided in The Directory are:

primary care
secondary care
mental health
community care
social care
independent

HQIP would be very happy to consider feedback and suggestions regarding better categories.  Please contact [email protected]

This information is available within The Directory currently and is derived from information provided by the project teams.

However inclusion and exclusion criteria are variables that are subject to change.  We would advise, given that this is detailed specific information, that a cross check always takes place against the Provider website.

HQIP is able to provide high-level one-stop information within The Directory.  HQIP is unable to provide detailed drill down information in The Directory, this information can be found on Provider websites.

Registration:  This information is not contained in The Directory and trusts should ascertain this from the provider website.

Data collection: This information is in The Directory and is provided by to HQIP by the project teams.

Processing and feedback of results / when available online:  This information is not contained in The Directory but is available on the Provider websites.

The Directory is meant to be a high level reference document not a detailed portal for comprehensive and detailed drill-down information.

There is an inherent danger in trying to recreate the Provider website content within a directory, and this is not the purpose of The Directory.  There is a risk with moving information from a primary source to a secondary Directory (i.e. The Directory).  In order to mitigate this risk HQIP has balanced the need to be helpful vs the risk in using secondary information – therefore high-level information only is provided.

This information is not provided in The Directory. This is detailed and situation specific information that can be found on the Provider website.

This information is not provided in The Directory. This is detailed and situation specific information that can be found on the Provider website.

This information is not provided in The Directory. This is detailed and situation specific information that can be found on the Provider website.

This information is not provided in The Directory. This is detailed and situation specific information that can be found on the Provider website.

This information is available via:

This information is not contained within The Directory.  HQIP encourages Trusts to provide feedback directly to project Providers.

Given the amount of information already contained within The Directory ensuring functioning web links consumes a significant amount of resource and we are unable to test all links on a regular basis.

To manage this in a pragmatic way, HQIP contacts project Providers twice a year (usually preceding Trusts undertaking their QA work) to request assurance of the integrity of their project entry on The Directory.  We hope that this means the Directory is in good working order ready for people to use the information for QA work.

The NCAPOP Provider Newsletter includes reminders to ensure accurate Directory entries.

HQIP encourages both project Providers and Trusts to notify us of any errors, non working links, issues or ad-hoc changes that are required.

With regard to Provider website ease of navigation:

HQIP encourages stakeholders to provide feedback regarding ease of navigation directly to the project Providers.

It is not possible for audit providers to make information available to trusts on an individual basis.

This is because case ascertainment requires up-to-date information about data collection and this is only available from local hospital systems as to which patients have been coded within that financial period.  The other source of this information is from HES data but this is subject to delay and hence there would be a six month time lag. The Trust Quality Account requires information regarding the last year of participation / case ascertainment details.  Hence there is a data lag gap that can only be filled by the local Trust systems.

The NCAPOP providers are only able to obtain information retrospectively from external data sources so this information would not be current enough for participating trusts quality accounts reporting.

The Department of Health legislation does not 'mandate' any requirement on a healthcare service provider to participate in specific national clinical audits or enquiries, simply to report on whether or not they have participated in them, in the annual Quality Account written report.

The requirement to participate in the HQIP commissioned National Clinical Audit and Patient Outcome Programme (NCAPOP) projects stems from the NHS Standard Contract.

The requirement to participate in national clinical audits and enquiries does not extend to non-NCAPOP projects unless commissioners have chosen to add a requirement to participate, by adding variations to the local contracts.

HQIP does not have comprehensive information about non-NCAPOP project charging fees.

Potentially the following programmes are either planning to or may charge fees (but please check the relevant website for details).  This is not a comprehensive list and is subject to change:

National Joint Registry (NJR)
Inflammatory Bowel Disease (IBD) Registry, Biological Therapies Audit (IBD)
Prescribing Observatory for Mental Health (POMH-UK)
Royal College of Emergency Medicine (RCEM)
Intensive Care National Audit and Research Centre (ICNARC) – Case Mix Programme
The Trauma Audit and Research Network (TARN)
British Association of Urological Surgeons (BAUS)