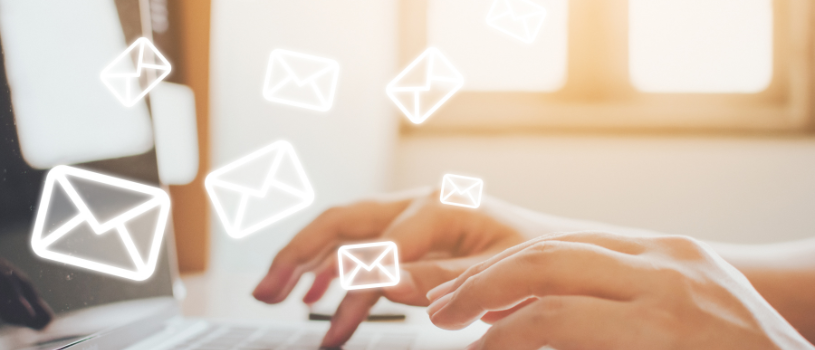 October 2022's eBulletin is now out!
Published: 28 Oct 2022
Welcome to the October 2022 round-up of clinical audit news, events and programmes from HQIP and other relevant healthcare organisations.
Contents
Never miss an issue: Receive updates straight to your inbox by subscribing to our mailing list.
---

NEW reports published
The following reports were recently published:
You can find a full list of all published reports on our 
website
.
National benchmarking data available: National Vascular Registry
New performance data is now available on the National Clinical Audit Benchmarking (NCAB) portal on the National Vascular Registry.
NCAB is an online portal providing access to national audit performance data benchmarked by speciality, Trust, hospital or unit. To find out about your provider's benchmarked performance in a range of clinical areas, visit the NCAB website.
---

Richard Driscoll Memorial Award update
Thank you to everyone who entered our Richard Driscoll Memorial Award. Our judges now have the difficult task of selecting our winner, which will be announced on Thursday 17 November at our Annual General Meeting and on our social media channels.
Find out more about the Richard Driscoll Memorial Award here.

Mental health newsletter
A newsletter dedicated to the topic of mental health is now available to read in full here. A useful summary on this theme, it brings you the latest reports from relevant audits as well as key information from both HQIP and the sector.
Themed newsletters are issued quarterly to those who have demonstrated an interest in the chosen topic, and previous themes include maternity and newborn care and children and young people's health. Sign up here to receive our newsletters to ensure you don't miss out.
---

NHS Standard Contact 2022-23 changes
The NHS Standard Contact 2022-23 has been changed and now includes the following:
SC26 Clinical Networks, National Audit Programmes and Approved Research Studies
26.1 The Provider must:
26.1.1 participate in the Clinical Networks, programmes and studies listed in Schedule 2F (Clinical Networks);
26.1.2 participate in:
26.1.2.1 any national programme within the National Clinical Audit and Patient Outcomes Programme;
26.1.2.2 any other national clinical audit or clinical outcome review programme managed or commissioned by HQIP; and
26.1.2.3 any national programme included within the NHS England Quality Accounts List for the relevant Contract Year; relevant to the Services; and
26.1.3 make national clinical audit data available to support national publication of Consultant-level activity and outcome statistics in accordance with HQIP Guidance.
View the contract in full here.
---

Work for us
We currently have two vacancies at HQIP:
Operations Director – Corporate Services: This role will be responsible for providing operational direction, leadership and on-going maintenance and development of HQIP's infrastructure. Find out more here.
Senior Communications Officer: The successful candidate will help deliver the organisation's day-to-day communications activities, build HQIP's external profile and influence, and extend our reach and impact. Find out more here.
Both roles are work from home with occassional travel to central London. The deadline for applications is Friday 18 November.
---

Other programme news
Artificial intelligence to be used in new drive for equality in mental health services 
HQIP-commissioned National Clinical Audit of Psychosis (NCAP), run by the Royal College of Psychiatrists, has partnered with AI firm Faculty to explore health inequalities in relation to the treatment outcome of patients with psychosis.
Work between Faculty and NCAP will develop new ways that health inequalities can be analysed, and inform psychiatric care by examining some of the factors that might influence treatment outcomes for patients with first episode psychosis.
Find out more on our website.
————–
Calling all specialist diabetes services to join National Diabetes Audit QI Collaborative
The National Diabetes Audit (NDA) is keen to support services to improve care for people with diabetes, and is looking for local specialist teams in England and Wales to join the new NDA Quality Improvement Collaborative (QIC) for type 1 diabetes.
The closing date to apply to join the Collaborative is Wednesday 9 November 2022. Find out more information on what the collaborative involves and how to sign up by visiting their website.
————–
Call for topics for celebrating 20 years of PICANet report
To mark 20 years of data collection, PICANet is publishing a special report that will explore the changing epidemiology and treatment of children in paediatric critical care, and welcome suggestions for topics. Please send them to [email protected].
————–
Job opportunities 
NHS Benchmarking is recruiting to two roles within the National Audit of Care at the End of Life (NACEL) team.
Clinical Lead: This role will lead on stakeholder engagement, QI tools and resources, support the development of the data and improvement tool, and work with pilot sites to develop case studies and good practice.
Quality Improvement Lead: This role will lead on stakeholder engagement, QI tools and resources, support the development of the data and improvement tool, and work with pilot sites to develop case studies and good practice.
The deadline to apply is 17 November for both roles. Find out more about the roles on the NHS Benchmarking website.
The Royal College of Surgeons is recruiting an Audit Manager/Senior Audit Manager. The successful candidate will manage the successful delivery of the healthcare improvement activities and outputs of the audits. The deadline to apply is Friday 4 November.
Find out more about the role here.
---
Don't forget to sign up: Keep up to date with our latest news, events and work programmes by subscribing to our mailing list today. You can also stay up-to-date by following us on twitter: @HQIP.