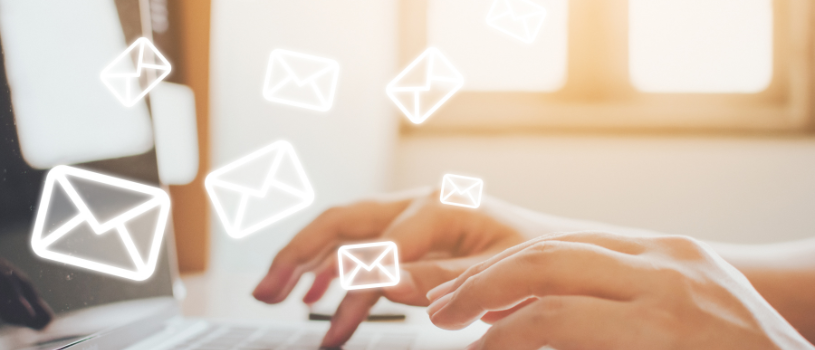 November 2022's eBulletin is now out!
Published: 28 Nov 2022
Welcome to the November 2022 round-up of clinical audit news, events and programmes from HQIP and other relevant healthcare organisations.
Contents
Never miss an issue: Receive updates straight to your inbox by subscribing to our mailing list.
---

NEW reports published
The following reports were recently published:
You can find a full list of all published reports on our 
website
.

Richard Driscoll Memorial Award 2022
Congratulations to the Epilepsy12 Audit, which has been named 2022's Richard Driscoll Memorial Award winner for its exceptional collaboration with young people and families, and an embedded approach to engagement.
The judges were particularly impressed with the flexible, inclusive nature of the Youth Advocates group and how they were clearly making an impact.
The team were presented with their award at HQIP's Annual General Meeting on Thursday 17 November, where they presented their work to attendees.
The National Child Mortality Database (NCMD) and the National Audit of Breast Cancer in Older Patients (NABCOP) were also commended by the judges.
More information, along with cases of the winning and commended submissions, can be found on our website.
---

HQIP annual report
HQIP's latest annual report is now available to view and download from our website.
Covering April 2021 to March 2022, it documents our key achievements for the year and plans for the future alongside Trustees' and Financial reports. As the sector focuses on COVID-19 recovery, this report looks at the role of HQIP and the audits and programmes we commission in providing a tangible foundation that can support robust and effective services going forward. Highlights from 'our year in numbers' include:
70 reports published (including 396 recommendations) and 29 infographics
Increase in the use of the National Clinical Audit Benchmarking (NCAB) website, with nearly 5,000 users
Over 1,400 online eLearning courses completed.

New QI publication from HQIP
We are pleased to share a new FREE online publication from HQIP, which is designed to support Quality Improvement (QI) in healthcare. Aimed at anyone passionate about improving patient outcomes through evidence-based services, CORNERSTONE is a magazine-like publication that features short articles on key issues.
The 2023 edition features the following topics:
The power of data and National Data Opt-out
Patient safety
The impact of national clinical audit
Engaging patients
Health inequalities
Focusing on the right data for impact.
It also contains a range of support and other information such as QI resources, reports, infographics and case studies.
Read CORNERSTONE here.
---

Have your say: Clinical Audit Awareness Week survey
Clinical Audit Awareness Week (CAAW) took place from 13-17 June 2022. It is a national campaign to promote and celebrate the benefits and impact of clinical audit and Quality Improvement (QI) work in healthcare.
We welcome feedback on Clinical Audit Awareness Week (and the Clinical Audit Heroes awards) in 2022 via a short online survey. This survey will close on 16 December 2022, and the findings will be used by HQIP to plan future activities.
Take part in the survey here.
---

NEW case study: Sustainable Respiratory Care
In the spirit of sharing best practice, we have invited 2022's Clinical Audit Heroes (and commended entries) to share case studies of their work, and the first case study is now available on our website.
The Sustainable Respiratory Care Audit Team at Newcastle Hospitals NHS Foundation Trust was named Future-proofing Healthcare Hero, in recognition of their work to improve care for individual patients while also reducing the environmental impacts of healthcare.
Their case study details how their project provided a structure for the audit of patients' techniques, preferences and knowledge about inhalers, and the need for a clinical review – interventions that can reduce the carbon footprint of healthcare while improving the quality of care.

National Clinical Audit user needs research survey
NHS England has shared a short survey around National Clinical Audit user needs to gain a better understanding of how NHS staff interact with clinical audits, how they interpret the information, and how they apply the national recommendations at a local level. The results of this survey will be used to:
co-create a knowledge hub that is accessible to all those with an interest in national clinical audit
facilitate a community of practice and strengthen peer support
provide an opportunity for shared learning
enable timely signposting of national clinical audit recommendations and best practice case studies.
Take part in the survey here.
---

Other  news
Quality Improvement Collaborative for Type 1 diabetes.
The National Diabetes Audit (NDA) is keen to support services to improve the care for people with diabetes, and is looking for local specialist teams in England and Wales to join the new NDA Quality Improvement Collaborative (QIC). They hope to recruit all adult specialist services to this Collaborative. The closing date to apply to join the Collaborative has been extended to Tuesday 29th November 2022.
You can find more information about what the Collaborative involves and how to sign up by clicking here or emailing [email protected].
————–
Core20PLUS5
Core20PLUS5 is a national NHS England approach to support the reduction of health inequalities at both national and system level. The approach defines a target population cohort and identifies '5' focus clinical areas requiring accelerated improvement.
The approach, which initially focussed on healthcare inequalities experienced by adults, has now been adapted to apply to children and young people–the information below outlines the Core20PLUS5 approach for children and young people.More information about the Core20PLUS5 approach can be found here.
---
Don't forget to sign up: Keep up to date with our latest news, events and work programmes by subscribing to our mailing list today. You can also stay up-to-date by following us on twitter: @HQIP.