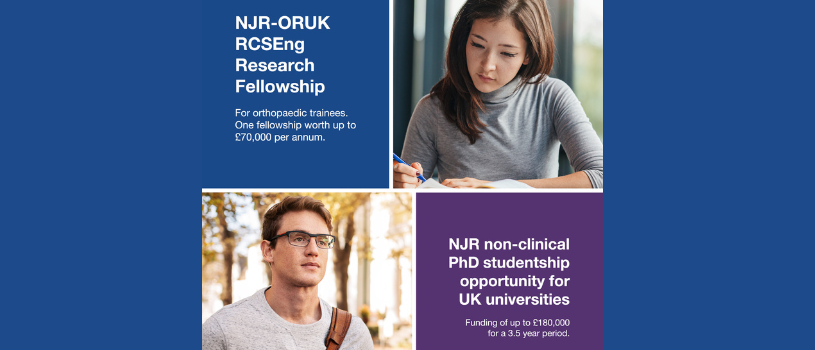 National Joint Registry – Fellowship opportunities
Published: 03 Nov 2023
This year the National Joint Registry (NJR) is inviting applications for a funded non-clinical full-time PhD studentship for a UK university to leverage data from the NJR to advance orthopaedic research. You can find more information on this opportunity and on how to apply here.
They also run a rolling NJR Research Fellowship programme which is delivered in partnership with Orthopaedic Research UK and the Royal College of Surgeons of England.
NJR welcome applications from orthopaedic trainees who wish to contribute to the analysis of NJR data by undertaking a period of independent research into topics related to joint replacement surgery. You can find out more about this opportunity here.