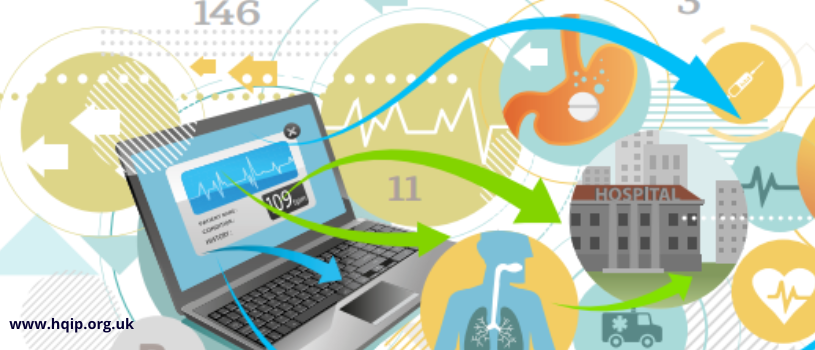 HQIP secures funding to explore public involvement in data access process
Published: 01 Nov 2023
Healthcare Quality Improvement Partnership (HQIP) is delighted to announce that we have been awarded funding to explore best practice in enabling members of the public to be involved in our health data access process. This proof-of-concept funding from Health Data Research UK is part of a wider UK Health Data Research Alliance initiative aimed at helping organisations to improve transparency and build public trust when sharing health data for public benefit.
This new project, which will run until March 2024, will enable HQIP to build on our existing patient and public engagement work. As an organisation that is built on a patient-professional partnership, we believe that patients and the public should be informed and be able to participate in how decisions are taken when health data is used beyond their own care. They should be supported to see first-hand how safe and secure sharing of data saves lives.
HQIP shares data for research, audit and service evaluation via our Data Access Request Group (DARG). This award 'Developing meaningful public involvement in HQIP's data access processes and Data Access Request Group' will support us to explore current best practice in empowering and involving public members of data access committees. It is particularly relevant that members of HQIP's own Service User Network will take a leading role, guiding us in defining a way forward.
Yvonne Silove, Associate Director at HQIP, member of DARG and grant applicant explains the importance of this project: "For a long time we have wanted to involve the public in our Data Access Request Group, but we were very aware of the challenges of getting this right. We are delighted that HDR UK has recognised this and supported us by funding this project. Now we can do the scoping and planning we always knew would be essential to understanding what truly meaningful involvement requires."
Kim Rezel, Head of Patient and Carer Engagement at HQIP, adds: "This award gives us the ability to engage members of our Service User Network in co-designing a process to support public involvement in our data access group. Taking a joint approach, that puts patients and their representatives at the heart of the project, will be integral to its success."
For more information about HQIP's Patient and Engagement work, go to the Involving Patients section of our website. Further information about these HDR UK awards can be found on the HDR UK website.