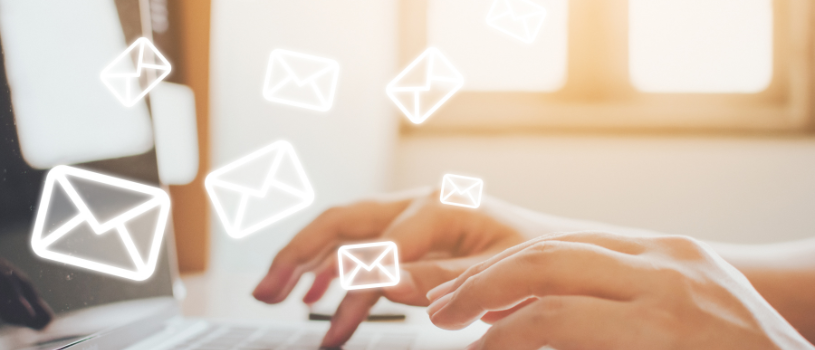 December's eBulletin is now out!
Published: 21 Dec 2022
Welcome to the December 2022 round-up of clinical audit news, events and programmes from HQIP and other relevant healthcare organisations.
Contents
Never miss an issue: Receive updates straight to your inbox by subscribing to our mailing list.
---

NEW reports published
The following reports were published this month:
You can find a full list of all published reports on our 
website
.

National Joint Registry (NJR) Annual Report 2022
We produce this Annual Report, summarising our work and sharing the analysis of data for the past year, visually in tables and graphs, for procedures across each of the joints, as well as implant and hospital outcomes. Our report this year also has a special feature on the considerations around how PROMs outcome data might be incorporated with NJR routine data to include the very valuable patients perspective on the success of joint replacement outcomes. The report also includes some short excerpts which showcase the value of our rich data pool in contributing to NJR's supported orthopaedic research activity.
To download the full replort, please click here.
---

New benchmarking data available: Neonatal and Bowel Cancer
New performance data is now available on the National Clinical Audit Benchmarking (NCAB) portal on:
NCAB is an online portal providing access to national audit performance data benchmarked by speciality, Trust, hospital or unit. To find out about your provider's benchmarked performance in a range of clinical areas, visit the NCAB website.

Richard Driscoll Memorial Award epilepsy case study
This Richard Driscoll Memorial Award (RDMA) winning entry highlights the Epilepsy12 Audit's approach to working with children and young people to improve paediatric epilepsy care. The audit was recognised by judges for this work and named our RDMA 2022 winner.
"As youth advocates we have made a difference by sharing our knowledge of epilepsy through our school experiences."
Read the case study in full here.
---

Sustainable respiratory care blog
We are pleased to share a blog from the winner of the Future-proofing Healthcare Hero award from Clinical Audit Awareness Week 2022, in relation to sustainable respiratory care.
"Savings of £8.2 million annually and 58 kilotonnes of carbon dioxide equivalent emissions could be made"
Read the blog in full here.
---
New resource: Creating and linking health datasets
In this recorded presentation, our Associate Director Yvonne Silove talks through our datasets and our data access process as well as highlighting top tips and common pitfalls in applying for data. We also now have an additional resource in the form of a leaflet, co-produced between Yvonne and the Health Foundation, which has been added to our Data access requests page, sharing top tips for using linked health datasets in research.
---

Join our Service User Network
HQIP's Service User Network (SUN) welcomes people with lived experience as patients and carers to join as members. We have changed the governance arrangements of the SUN and we will no longer be holding quarterly meetings or asking for people to stand in officer roles. Membership is flexible and open. We welcome people from around the country from all communities.
Please sign up to receive regular newsletters about involvement opportunities and updates on local and national engagement activity. Opportunities will include involvement in, input into developing what an HQIP commissioned programme should look like, new project proposals, specific patient advocate positions on national audits, resource reviews and many others.
Please read more about HQIP's SUN here and complete this form to become involved.
---

HQIP closure over festive period
We wish you all a happy and restful festive break. Please be advised HQIP is closed between 26 December, 2022, and 2 January, 2023. We will re-open at 9am on 3 January 2023.
---
Don't forget to sign up: Keep up to date with our latest news, events and work programmes by subscribing to our mailing list today. You can also stay up-to-date by following us on twitter: @HQIP.