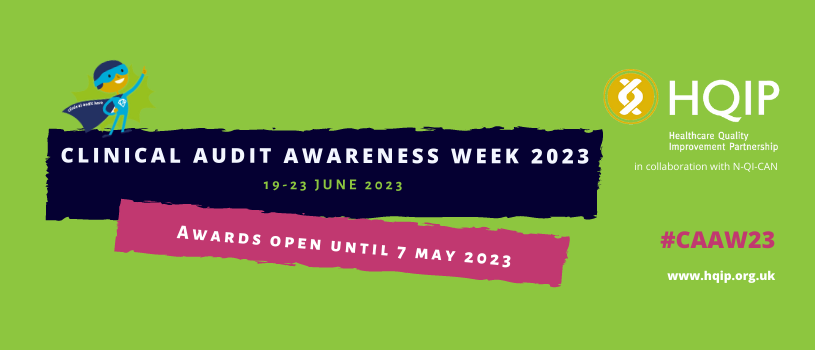 Clinical Audit Heroes Awards 2023 – now open
Published: 30 Mar 2023
We are delighted to announce that the Clinical Audit Heroes Awards are open for nominations. There are five award categories, and more information about the criteria for each (together with online nomination forms) can be found using the links below:
The deadline to submit nominations is Sunday 7 May 2023 and the winners will be announced at a series of Lunch-&-Learn events, hosted by N-QI-CAN, during Clinical Audit Awareness Week from 19-23 June 2023 (12.30-1.30pm). More details on these events will be shared in due course; in the meantime, note the dates and times in your diary.
Further information
For more information about the awards, visit our Clinical Audit Heroes Awards webpage.
For more information about this event generally, visit our Clinical Audit Awareness Week webpage.
Promotional toolkit
To support #CAAW23 activities in your organisation and encourage award nominations, we have created a toolkit of resources. Happy #CAAW23 sharing!