Module 1 certificate
Thank you for completing Module 1: How do you know you are doing a good job?
You can download your certificate here.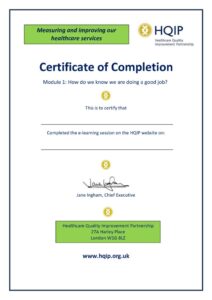 .
We encourage you to upload your module certificate, along with a reflection on your learning, to your training portfolio.
We look forward to seeing you in Module 2: How do we know we are doing a good job?