Clinical Audit Heroes – 2018
Published: 19 Nov 2018
Who's your #AuditHero?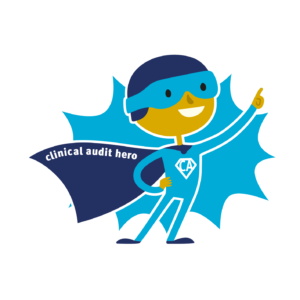 During Clinical Audit Awareness Week 2018 we are running our third 'Clinical Audit Heroes' campaign to honour individuals who've made outstanding contributions to clinical audit and quality improvement. As always, we've received nominations from a range of backgrounds – clinicians, patient volunteers, members of audit teams among others have all been acknowledged by their peers as contributing to clinical audit in a positive way.
We are pleased to announce that we have had a truly remarkable number of nominations this year – around a 50% increase on last year's nominations showing that many people are doing great work in clinical audit.
We will be announcing our audit heroes throughout the week, with an overall audit superhero being announced on Friday 23 November. CAAW. Stay tuned to this page over the course of the week to see who has made the hall of fame!
---
Friday's Audit Heroes
Maurice Cleary – Volunteer & Dementia Champion at Great Western Hospitals NHS Foundation Trust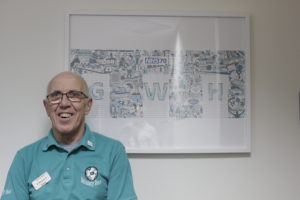 Maurice is our audit superhero! For the carer survey part of the National Dementia Audit he identified everyone with a formal diagnosis of dementia using a new in-ward observation system. Maurice then approached their visitors and explained the carers questionnaire and agreed a time to collect their completed surveys, getting 15 more than the 50 required. Maurice is a volunteer and a passionate dementia champion at Great Western Hospital and gives his time to improve patient care.
The judges said: It was very impressive to see such a dedicated and passionate volunteer going the extra mile to collate national audit data.
Well done to Maurice for being acknowledged as our audit superhero for Clinical Audit Awareness Week 2018 and to all of our heroes this week.
Unsung Hero: Carl Walker – National Quality Improvement and Clinical Audit Network (N-QI-CAN) Chair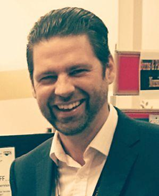 A late nomination received (and additionally supported by HQIP), special recognition goes to Carl for his outstanding promotion of all things related to clinical audit and improvement nationally, tirelessly reminding and linking audit networks via the excellent NQICAN Networking and Sharing Forum, regular newsletters and attendance at events. His efforts help create a real voice for the clinical audit community nationally and provide a strong focus for staff involved.
Carl is innovative, approachable and extremely enthusiastic in all his approaches to raise the profile and effectiveness of clinical audit and is truly leading the way forward, including celebrating the work being done by those in the field.
From HQIP: great working with you Carl. NQICAN work on top of your day job means your efforts are often unsung!
Thursday's Audit Heroes
Queenie Ong – Innovative Dental Fellow
Queenie is an audit hero! She oversaw the first in-hospital audit on child oral health among parents and carers of children attending the Derbyshire Children's Hospital and a national survey of clinical practice, knowledge and training amongst consultant paediatricians and paediatric nurses. It's the first such audit in a district general hospital and among paediatric professionals.
The judges said: Clinical audit is at its best and most impactful when the whole community is engaged, Queenie has achieved this in Derbyshire working collaboratively across sectors including public health and education.
Jemma Cradock – Emergency Department Senior Quality Improvement Fellow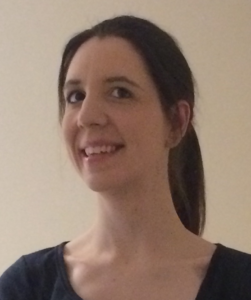 Jemma is an audit hero! She leads on 4 clinical audit projects, Tetanus Risk Assessment Pathway, Thromboprophylaxis for patients in Lower Limb Immobilisation, Procedure Checklist, and PE Pathway. Jemma works tirelessly retrieving and analysing large amounts of data and ensures high levels of engagement with shop floor staff to drive and embed change of practice.
The judges said: Jemma is leading change engaging directly with the 'shop floor' and is highly effective at engaging with senior clinicians on the case for change.
Wednesday's Audit Heroes
Anamaria – Health Care Assistant Band 2 – Urology Centre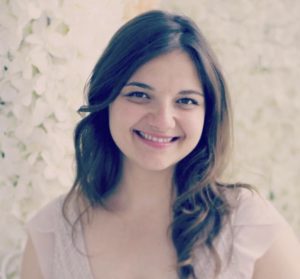 Anamaria is an audit hero! She has done sterling work on a Stent Register from its inception and through its continual development. With her sheer diligence and hard work, the 'missing stent' has all but been eliminated. Missed stents compromise care and can cause potential harm to patients, as well as creating avoidable costs.
The judges said: Anamaria's dedication and hard work on the Stent Register demonstrates the importance and positive impact of clinical audit. It was great to see a healthcare assistant being an advocate and leader of clinical audit.
Thomas Bradbury – Medical Student
Thomas is an audit hero! As a medical student he was invited to undertake the Allergy Recording in Clinical Records of Patients with Cystic Fibrosis audit. Using HQIP's guidance to approach the project, he showed enthusiasm throughout. Now Thomas uses his audit skills regularly and has become an advocate of clinical audit.
The judges said: It's great to see a medical student embracing and advocating clinical audit, drawing on best practice from HQIP and continuing to use those skills in practice and not just as a 'tick box' approach as part of his training.
Tuesday's Audit Heroes
Michelle Garrett – Clinical Audit Manager, Bridgewater Community Healthcare NHS Trust
Michelle is a clinical audit hero! She has a career's worth of experience and expertise in clinical audit and was chair of the Manchester audit network for years, encouraging audit staff to attend and participate regularly in meetings. Michelle recently announced her retirement and we're recognising her outstanding contribution to the profession.
The judges said: Special recognition goes to Michelle for her career-long contribution to clinical audit and chair of the Manchester Audit Network.
Donna Staples – Trust Clinical Audit Lead, Sherwood Forest Hospital
Donna is a clinical audit hero! She brought the Sherwood Forest Hospital's Clinical Audit team to life and dedicates her time training audit team members and sharing knowledge. With her innovative and creative approach, a monthly Clinical Audit Dashboard with the current status of local audits, National Audits and NCEPOD studies has been introduced.
The judges said: Donna is a fantastic asset to clinical audit and it is especially good to see the NQICAN Clinical Audit Dashboard being used.
Monday's Audit Heroes
HQIP and NQICAN are working together to promote clinical audit and our first heroes this week,  Marina and Sarah are clinical audit specialists who deserve special recognition for their efforts. Marina and Sarah go above and beyond all year round as regional clinical audit network chairs, NQICAN members and clinical audit experts. This year, they have given extra help and support to develop the NQICAN CAAW epack and the feedback they received for their work on this has been commended. Their proactive and positive approach to improving and promoting audit has been inspirational to the people who work with them and it's great to see the recognition they receive for years of work.
The judges said: Their passion and proactivity in preparing the NQICAN contributions for Clinical Audit Awareness Week deserves special thanks and recognition.
Marina Otley – Clinical Audit Specialist,  Nottingham CityCare Partnership, Joint Chair East Midlands Clinical Audit Support Network
Sarah Chessell – Head of Research, Innovation, NICE and Clinical Audit, Poole Hospital NHS Trust, Chair South West Audit Network