National Audit Award Created for Nurses and Midwives
Published: 11 May 2020
The UK's biggest annual celebration of the impact of clinical audit has created a unique award for nurses and midwives to mark the 200th anniversary of the birth of Florence Nightingale (12 May 2020).
The Audit Heroes Awards are run annually by Healthcare Quality Improvement Partnership (HQIP) with winners announced during Clinical Audit Awareness Week each November. This year, HQIP is celebrating the birthday of nursing pioneer Florence Nightingale with a special award for a nurse or midwife who has made an outstanding contribution to clinical audit or other quality improvement processes.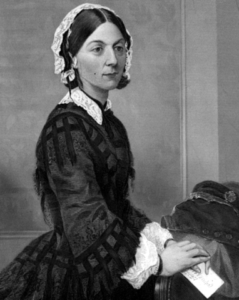 HQIP chief executive officer Jane Ingham said: "A champion of evidence-based reform and a pioneer of data visualisation, Florence Nightingale had a profound and lasting impact on how clinical care is measured and improved. We're delighted to announce a special award in her memory to mark the first ever international year of the nurse and midwife."
The one-off award will be given to a nurse or midwife who has used clinical audit to achieve a significant impact in any of the following areas:
patient care
patient experience
clinical procedures or processes
contributions to the body of knowledge in any clinical area – this can be in the form of documented accomplishments such as research publications, articles, or books
supporting professional development in nursing or midwifery
Entries will be accepted from candidates themselves or nominations from those who wish to highlight a nurse or midwife from the NHS or independent sector.
Nominations for this and other Audit Heroes 2020 Awards can be made online from 1 September 2020 at www.hqip.org.uk
Clinical Audit Awareness Week is a national annual campaign spearheaded by HQIP and the National Quality Improvement (including Clinical Audit) Network to promote and celebrate the benefits and impact of clinical audit in health and social care. This includes hospitals, GP practices, hospices and residential nursing care.
The Audit Heroes Awards are the highlight of Clinical Audit Awareness Week. They are an opportunity to highlight the wonderful work taking place all over the country to improve health care for patients and users of services.
You can find out more about Florence Nightingale and her work as a statistician and data visualisation pioneer on the Science Museum website.