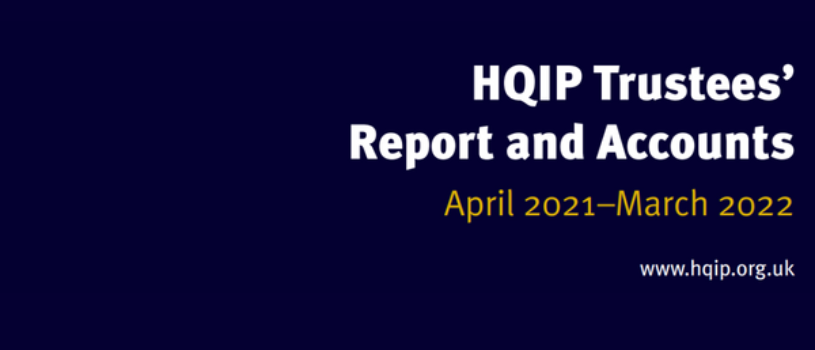 HQIP's Annual Report: April 2021–March 2022
Published: 27 Nov 2022
HQIP's latest annual report is now available to view and download.
Covering April 2021 to March 2022, it documents our key achievements for the year and plans for the future alongside Trustees' and Financial reports. As the sector focuses on COVID-19 recovery, this report looks at the role of HQIP and the audits and programmes we commission in providing a tangible foundation that can support robust and effective services going forward. Highlights from 'our year in numbers' include:
70 reports published (including 396 recommendations) and 29 infographics
Increase in the use of the National Clinical Audit Benchmarking (NCAB) website, with nearly 5,000 users
Over 1,400 online eLearning courses completed.